---
The Canvas
If you are looking for the perfect accessory to turn that wall into a space on envy. We promise this canvas art will make it irresistibly awesome.  

Artist's Inspiration

"Art can be everywhere even coming out of an elephant nose". Leah Ideas.
Every design is produced in limited quantities ONLY

When a design is sold out it's gone forever.



 Hand Framed to Perfection
Frame made of wood harvested from forests that are responsibly managed. FSC® certified
Water Splash-proof (not to be in the water).
Shipped in protective packaging to ensure no damage during transportation.
 Our Promise
All our designs are Limited editions and produced in Limited Quantities.
Satisfaction is guaranteed and backed up by our 30 Day Risk FREE Warranty
You and your guests will never get bored of looking at this piece of art full of High Definition Details and Vibrant Colors. 
It will last from generations as is made of Premium Cotton canvas and Humidity Proof Durable Ink.
Different sizes to choose from and Extra Large formats and the most affordable price.
As Seen on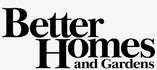 Yes, Any product with a 30 day money back guarantee entitles you to a free replacement or refund if your item breaks or you are unhappy with the quality of the product within 30 days of delivery.


Creating the highest quality signs in the industry is our number one priority, so we don't sacrifice quality over speed. Each canvas art is made once we received please allow 7-15 days to be delivered.  Learn more


Yes, some designs (due to dimensions and stock availability) qualify for Fedex International expedited shipping 4-8 days.
To keep the price down and offer free worldwide shipping all art comes as a canvas print which means it is not framed, We leave framing to you as our customers like to frame the art using a color that will match their current Style.


Yes. Email us for details info@leahideas.com